On August 19, 2014, an enterprise was established at 0601, 6th Floor, Unit 1, Building 1, No. 37, Chengdongnan Road, Guancheng District, Zhengzhou City. The name of this enterprise is Zhengzhou Ruizuan Diamond Tools Co., Ltd. In this era of fierce competition, this company has grown from an unknown small company to an enterprise with two or three platforms in just a few years.
In 2014, the company had its first international website, which carried the hope of all person and continued to move forward; afterwards, with continuous accumulation, it finally had its second international website in 2017. And they developed rapidly in the following year, and set up our third website in just one year. These three platforms have witnessed the two processes of our company from the beginning to the development, and now they will witness the major milestone of our establishment of our international independent station.
Zhengzhou Ruizuan Diamond Tools Co., Ltd. is committed to providing customers with tools for grinding, cutting, turning, milling, drilling, and reaming. It includes abrasive tools & wheels, diamond/CBN wheels & tools, PCD/PCBN inserts & tools, tungsten carbide inserts & tools, and HSS steel tools & cutters.
Our tools are applied in many different industries. Our customers find good applications in woodworking, metalworking, Automotive, Stone, Glasses, gemstones, Industrial ceramic, oil & Gas drilling and Constructions industries. In these industries, our products are performing well on long lifetime, high-efficiency and less unit-cost.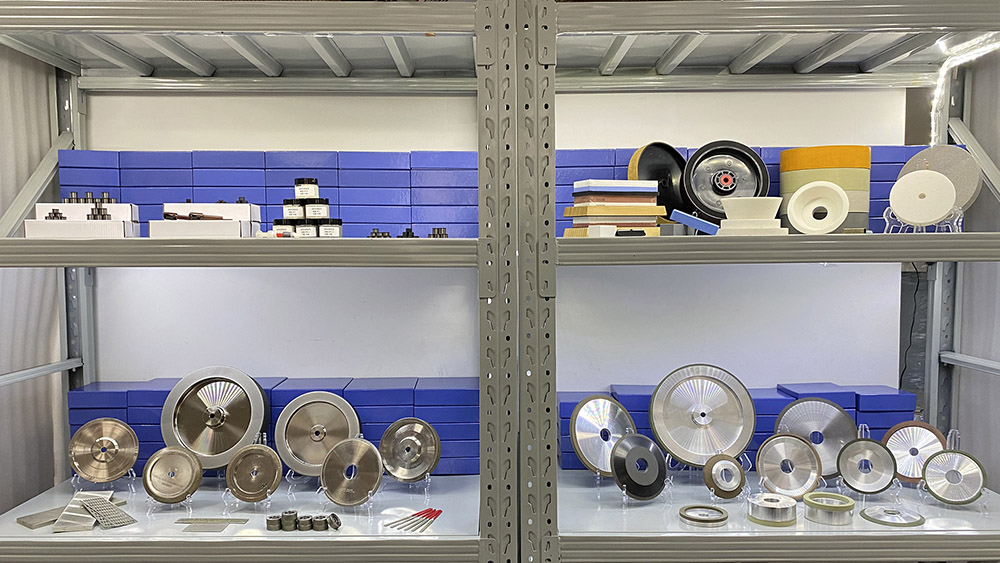 Our team is young and high-educated, which help us communicate effectively with worldwide customers. Backed them, experienced engineers provide strong supports. We are confident that you will not only satisfy with our products and also our sales team. 
Trusts makes deal easy. Ruizuan stands in Zhengzhou and looks forward to make a deal with you! Your trust is the power for us to develop the best products for you.
Attention please! In order to meet the needs of customers, our company has now launched a new product-engine blades. Now the automobile industry is well developed, no matter at home or abroad, engine blades are an indispensable part of engine grinding in the automobile industry. This established a very huge market for engine blades, and our Zhengzhou Ruizuan Diamond Tools Co., Ltd. has launched such products in order to meet the needs of customers and adapt to market requirements. Engine blades include PCD blades, PCBN blades, carbide blades and honing bars. This company is committed to building a first-line company in the market. They adhere to the customer-centric philosophy and insist on putting customer satisfaction first. Therefore, they insist on producing high-quality products to improve our stores while meeting customer needs. Except supplying professional industrial machining solution and product design, we also supply professional suggestions for packaging, transportation. 15years of OEM, ODM, OBM service experience helps us to provide you with quality services. 
To improve mutual trust, we warranty for our products. One year warranty help you make decision without worries. During your using process, if you meet any problems, we can supply technical support to help you solve it in time.